ZS's Business Consulting group delivers solutions to a broad spectrum of sales and marketing challenges. We also help our clients transform their sales and marketing organizations to implement these solutions. Our solutions and recommendations are based in rigorous research and analysis underpinned by deep expertise and thought leadership. Teams work on multiple projects simultaneously.

The Strategy Insights & Planning team delivers high-quality sales and marketing projects to ZS's clients. Team members possess unstructured problem solving skills as well as strong analytic, synthesis and communication skills. As ZSers advance in their careers, they specialize in a particular industry, practice area and/or client relationship.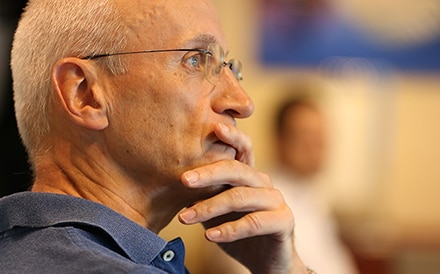 The Decision Analytics team is key in creating and delivering strategic solutions for ZS's clients and project teams. They leverage their analytic skills to derive insights and solve problems by employing advanced analytic techniques in areas such as modeling, simulation and optimization.

The Data Science team designs, develops and executes analytic techniques on large, complex, structured and unstructured data sets (including big data) to help clients make better sales and marketing decisions.

The Knowledge Management team plays a key role in helping our client service teams deliver superior value and service to our clients. Knowledge management provides strategic marketing and sales benchmarking, industry sector knowledge and insights, and country-specific research. The team is based primarily in India.
Results 1 – 7 of 7
Page 1 of 1
Search results for "". Page 1 of 1, Results 1 to 7
Title