ZS's Business Technology group focuses on conceptualizing, designing and implementing a wide spectrum of technology solutions to improve commercial effectiveness. Offering targeted support from strategy and roadmap definition to full implementation and on-going operations, our solutions include enterprise information management, reporting, analytics, CRM/SFA and business process automation enablement. Our team possesses deep expertise in leading analytics, business intelligence, CRM and system integration technologies, which we apply in a pragmatic fashion to create and deliver optimal architecture and implementation solutions.
Business Technology Expertise Areas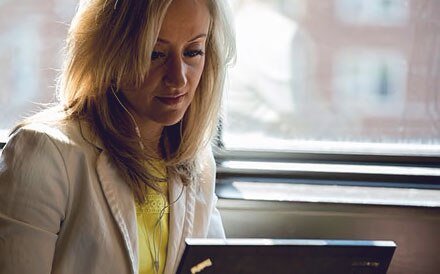 The Application Management Services team maintains and supports technology solutions using well-defined processes, policies, procedures, standards and templates that are customized for each implementation.

The Business Process Transformation team works with clients to design and manage technology solutions that support and enhance critical business processes using thoughtful and refined user experiences.

The QA & Test team develops and runs test cases on existing software solutions to ensure that new functionality works as intended and to fix known defects by building tools to automate and improve system functions.

The Solution Delivery team implements technology-based solutions in business intelligence, analytics, information management, reporting and mobility, in addition to configuring ZS's proprietary software used to streamline business processes.

The Strategy and Architecture team advises clients in diverse areas of strategy development and tactical implementation to help increase the value and effectiveness of their technology investments.

Closely related to the business technology group is ZS's software development team, which designs, implements, tests and supports high-quality products that help hundreds of companies and thousands of end users make critical decisions. Whether writing distributed optimization algorithms or advanced mapping and visualization interfaces, team members take ownership of challenging problems in non-client-facing roles.
The team's work focuses primarily on ZS's JAVELIN product line, a web application that helps our clients manage their sales teams, and design and administer sales compensation.
Software Development Expertise Areas
The Software Engineering - Applications team tackles challenging programming problems that affect the entire software stack and the end-to-end development life cycle, including requirements assessment, new feature design, development, delivery and client support.

The Software Engineering - Test team builds critical tools that hold ZS's products to the highest standards by writing test frameworks, performance tests and component-level test suites.

The Quality Assurance team ensures that ZS's applications are reliable and meet quality expectations by applying in-depth application knowledge toward testing.

The User Experience team ensures that ZS's software operations products have a thoughtful and refined user experience focused on the needs of the user.